Introducing technology companions for the
Ideal Protein Protocol
Putting Knowledge at the Forefront
of Your Weight Loss Experience
Ideal Protein has a suite of personalized lifestyle building assistants designed to help you achieve your weight loss goals while on the phases of the Ideal Protein Protocol. 
The Ideal Protein App
As patients and clients progress through the Ideal Protein Protocol they are introduced to smarter lifestyle habits, such as healthier eating and the value of regular exercise. The Ideal Protein App is designed to be your pocket companion that is an easy-to-use, powerful tool developed to assist patients and clients in establishing these smarter habits.
The Ideal Protein App helps you:
Track your meals, supplements, and hydration
Access the Ideal Protein Video Library anytime from anywhere
View and track your Ideal Protein appointments
Set your goals and monitor your progress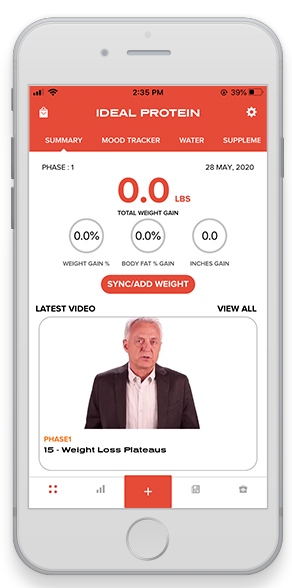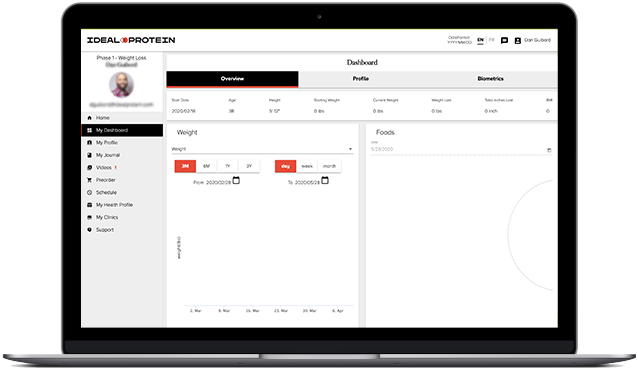 Ideal Protein Platform
Your personal reference centre for Ideal Protein video coaching, content, and support.
The Ideal Protein Platform will mimic most of the features that exist in the Ideal Protein app and is an easy-to-use online interface. The Ideal Protein Platform is:
A personalized online dashboard for your desktop or laptop computer to monitor your progress
Your source for daily coaching, content, and support videos
The go-to resource for recipes, cooking videos and coaching tips
Ideal Protein Scale
Your technology advanced Ideal Protein Scale removes the mystery behind weight loss. Now you can precisely measure and monitor your progress with intuitive informative graphs detailing your weight loss journey with the Ideal Protein Protocol. The Ideal Protein Scale measures:
Body fat percentage
Weight
Hydration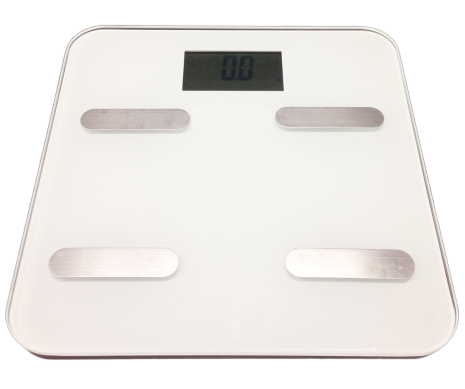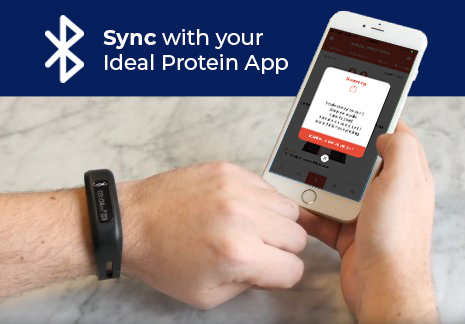 Ideal Protein Band
Your adjustable, water resistant Ideal Protein Band can be easily synced with your Ideal Protein App allowing you to monitor the data collected. The intuitive graphs represent your progress on the Ideal Protein Protocol and is an excellent way for you to monitor your ongoing success. The Ideal Protein Band monitors:
Steps, distance, active time
Calories burned
Sleep time
The body is built to GAIN weight
Ideal Protein is built to BURN it. Ask how we can help