We do more than fill prescriptions
We are West Kelowna's local pharmacy
Family-run, Community-driven.

Medicine & Vitamins
You can order your prescriptions through us, buy over the counter products and browse through our excellent selection of vitamins.

Personal Care
We carry compression stockings, Riversol skin products, baby items, hygiene products, first aid supplies and much more!

Ostomy Specialists
We specialize in ostomy care and draw from expert resources to provide excellence in ostomy advice, products and services.
We do more than fill prescriptions
We are West Kelowna's local pharmacy
Family-run, Community-driven.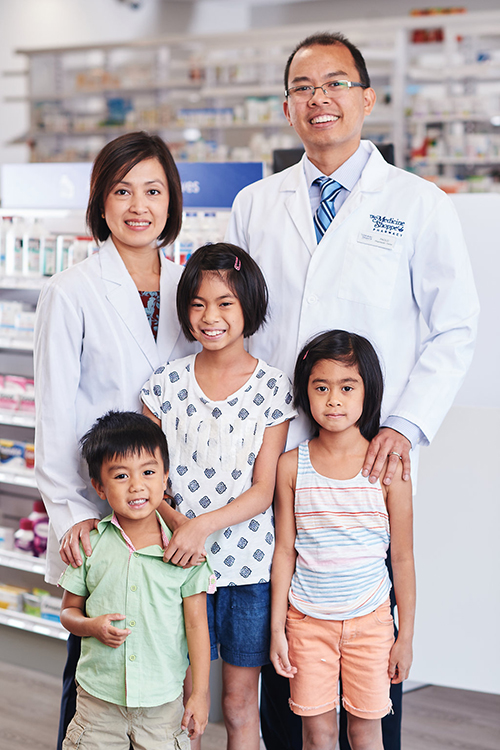 The West Kelowna Medicine Shoppe is a true family affair.
Paolo & Tracey Sales take great pride in being a family run operation.
Unlike big-box pharmacies with head offices in other parts of the country, Paolo and Tracey live here, work here and are raising their family here. They know their customers by name and treat each one the way they'd treat a member of their own family.
They have built a respected and trusted business in the heart of the West Kelowna community. They take care of their customers very seriously and it shows!
The top 5 reasons
To have a Personal Pharmacist
We're easily accessible and always available to provide you with reliable information. We're here to help you understand what to expect from your medication, including side effects, consultations and mental health support.  Your health is our #1 PRIORITY.
We're family owned & operated
And also part of an even BIGGER, Nationwide Family.
We're part of  the Canada-wide Medicine Shoppe family. There are nearly 200 privately owned Medicine Shoppe Pharmacies from coat-to-coast, just like ours!
Every aspect of the Medicine Shoppe Pharmacy is designed with your health in mind. "Your Health. Our Priority" is not just a slogan – it's the reason we choose to practice under their brand.
A dedicated focus on health care products and services coupled with a warm, welcoming environment make the Medicine Shoppe Pharmacy's award winning concept the pharmacy choice of Canadians across the country!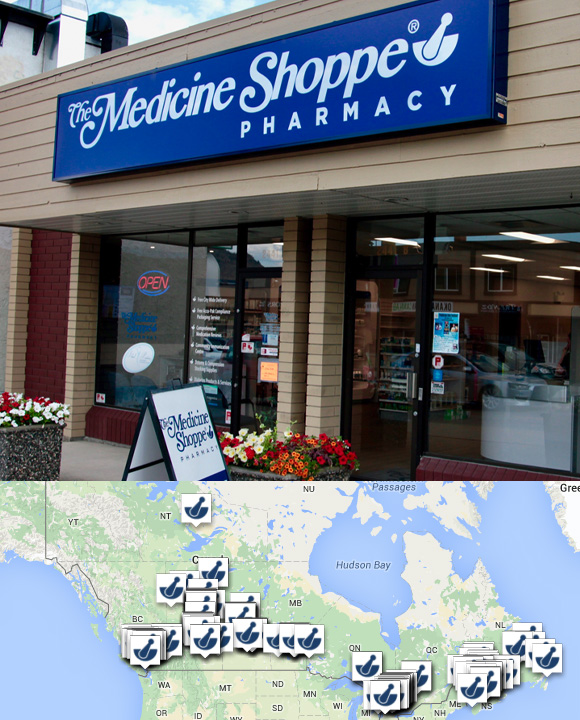 Store Hours
M-F: 9am – 5:30pm
Closed Weekends
& Holidays