.
Congratulations Paolo!
We want to share Paolo's accomplishments with everyone! It's because of loyal customers like you, that we can do what we do.
Paolo won the Community Connection Award, an annual award that recognizes the ability to engage, connect and have a positive impact in the local community.
Here's what The Medicine Shoppe Canada had to say:
"This pharmacy has been open for almost 10 years and has achieved many levels of success within his community. This past year has been more exceptional and challenging than the past few.
This pharmacy team has had great support from Medisca outreach, Naturopaths and Veterinarians and a number of practitioners, where they were able to provide affordable and high quality compounded medications – a first in West Kelowna.  They are the number one choice by everyone (doctors, palliative care nurses, community care nurses, veterinarians, naturopaths, chiropractors, etc) if a client needs the extra care, the extra effort to iron out their kinks, problems or issues.  The reputation is there.
They are a pharmacy that recognizes the need to partner with non-western medical practitioners. For example, an acupuncturist that is available in-store, twice per week.
His parish sponsored families from Syria and we are the official pharmacy to provide pharmacy services to them.
They are the main source for ostomy and medical supplies on the Westside, bringing in an expert to help.
Paolo and his team are constantly going over and above to deliver to people in need. They come in early to help people with leg swelling, investigate extended insurance for customers, deliver to the hospital, and offer unparallelled customer service!"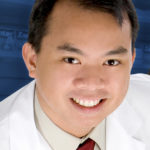 Paolo is the father of three young children and husband to Tracy, who is also an invaluable member of The Medicine Shoppe Westbank. He is a member of the Knights of Columbus, Chairperson for Our Lady of Lourdes School Council and even a wonderful choir singer!
Paolo is a great guy to work with and the staff value his dedication and leadership.